Photos of Sarasota Dove Release Memorial and Funeral Ceremonies.
Let a dove release help to ease the grief
Few things in life affect us as deeply as the loss of a loved one or friend. The beauty and symbolism of a White Dove Release, incorporated into your planning, is a comforting ending to an otherwise very painful experience. The release is often viewed as a new beginning.
'Oh that I had wings like a dove.
For then I would fly away and be at rest.'

(Psalm 55:6)
The orbs or light manifestations in these photos produced a lot of questions from these family members. They brought tears. Tears of joy, relief and peace. It is human nature to try to find explanations for these phenomenas. Scientifically we feel there should be an explanation for everything. I, myself, have not found the answers. The manifestation appearing next to the birds was not seen in any other photos taken. The orb in the following photos appears to stay with the hand and arm of the handler.
You may click on the images to enlarge.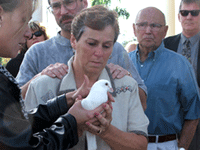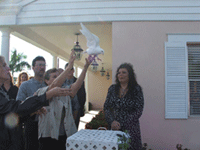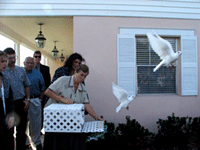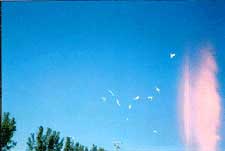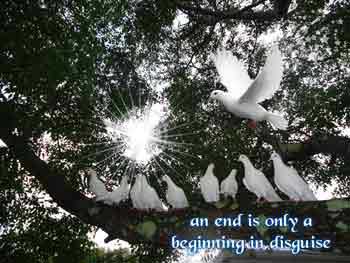 Photos and videos of some of our memorial and funeral ceremonies. These images may be enlarged, as well
To view pricing and packages click here